GROWTH PLATE – DISORDERS OF GROWTH
interdisciplinary approach to
DIAGNOSTICS – COMPREHENSIVE TREATMENT – BIOMECHANICS
The Symposium will be held in Kroměříž, Czech Republic, 20th–24th September 2015
Registration:
Registration Form should contain:
Name with titles, Address, Phone, E-mail, indicate active or passive participation.
­Conference fee 10 Euros will be paid during registration.
Participants will receive the Programme and Certificate of Attendance.
Abstracts of lectures will be published in Supplement of the Journal "Locomotor System" (electronic version, ISSN 2336-4777, http://www.pojivo.cz/cz/pohybove-ustroji/)
International Organizers of the Symposium:
Assoc. Prof. Ivo Marik, MD, PhD
Faculty of Medical Studies, West Bohemia University, Pilsen & Ambulant Centre for Defects of Locomotor Apparatus l.l.c., Prague, Czech Republic
E-mail: ambul_centrum@volny.cz
Petr Krawczyk, MD
PROTEOR CZ l.l.c., Ostrava, Czech Republic
E-mail: krawczyk@proteorcz.cz
Prof. Tomasz Karski, MD, PhD & Jacek Karski, MD, PhD
University of Vincent Pol & Medical University in Lublin, Lublin, Poland
E-mail: tmkarski@gmail.com & jkarski@vp.pl
Prof. Mikhail Dudin, MD, PhD & Assist. Prof. Aleksey Shashko, MD
E-mail: ogonek@zdrav.spb.ru & shravan@mail.ru
General Partner

Partners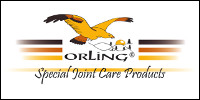 Abstracts:
Abstract form with key words and structured text (try to provide objectives, methods, results and discussion).
Updated: Deadline for Abstract Submission is Jul 15, 2015.
Both Forms submit by E-mail to the Secretary of the Symposium:
Assoc. Prof. Ivo Marik, MD, PhD, E-mail: ambul_centrum@volny.cz
and/or
Petr Krawczyk, MD, E-mail: petr.krawczyk@seznam.cz
Downloads:
More recent information about the Symposium will be available on the websites:
www.pojivo.cz & www.pls-symposium.com